A progressive brand for the new world of work – Better Known
Our Thinking
The coworking movement aspire to: community, collaboration, learning and sustainability. These values, and their potential outcomes, are far more beneficial than the workspace itself. The mission of Accel Teams is to create spaces for teams to not only work in, but thrive.

Our key insight came from the notion that this collective power of teams collaborating – known as the multiplier effect – is the real value of coworking. Once we figured this out, we knew we needed to anchor the brand in the idea of 'community innovation'.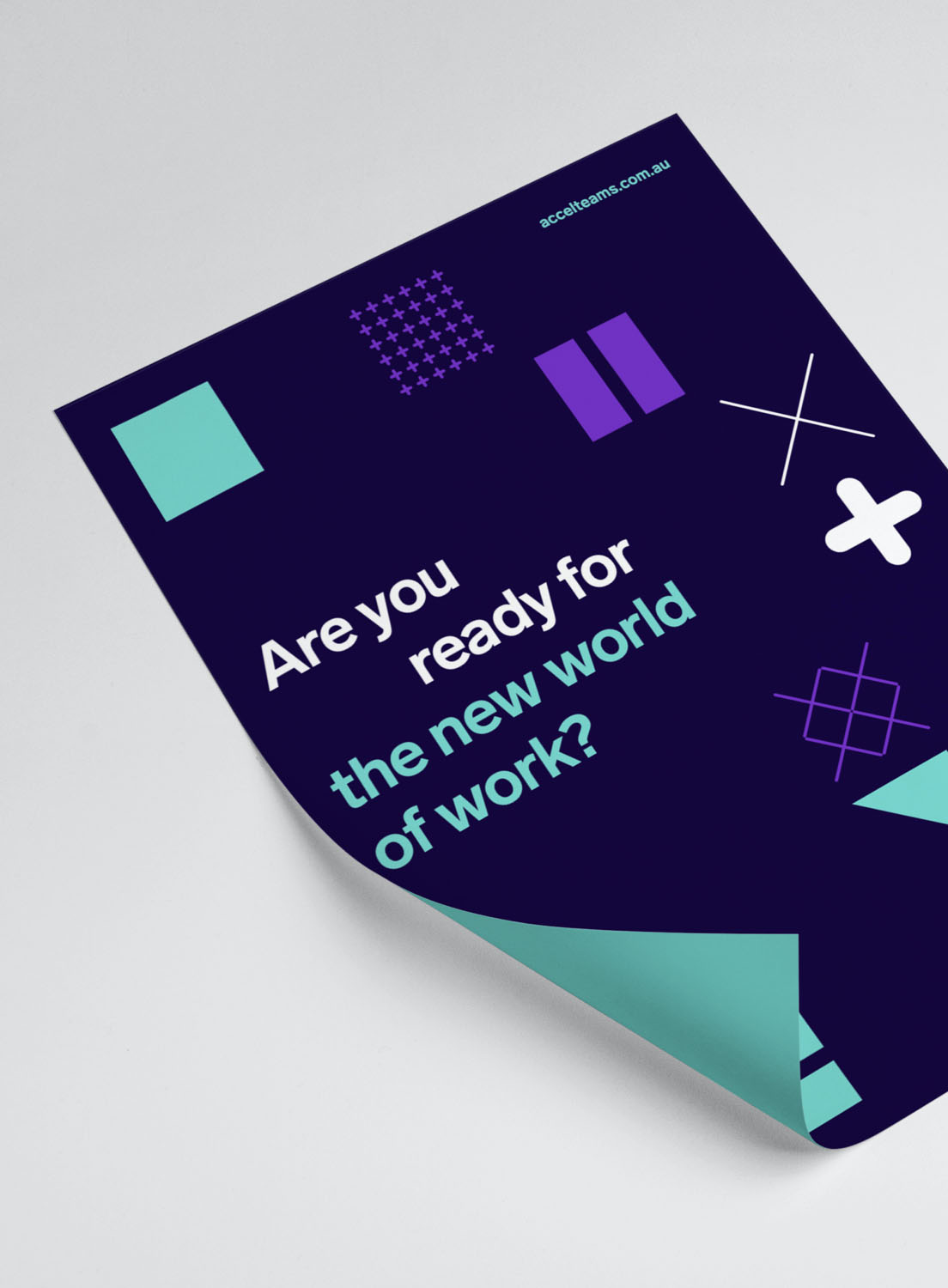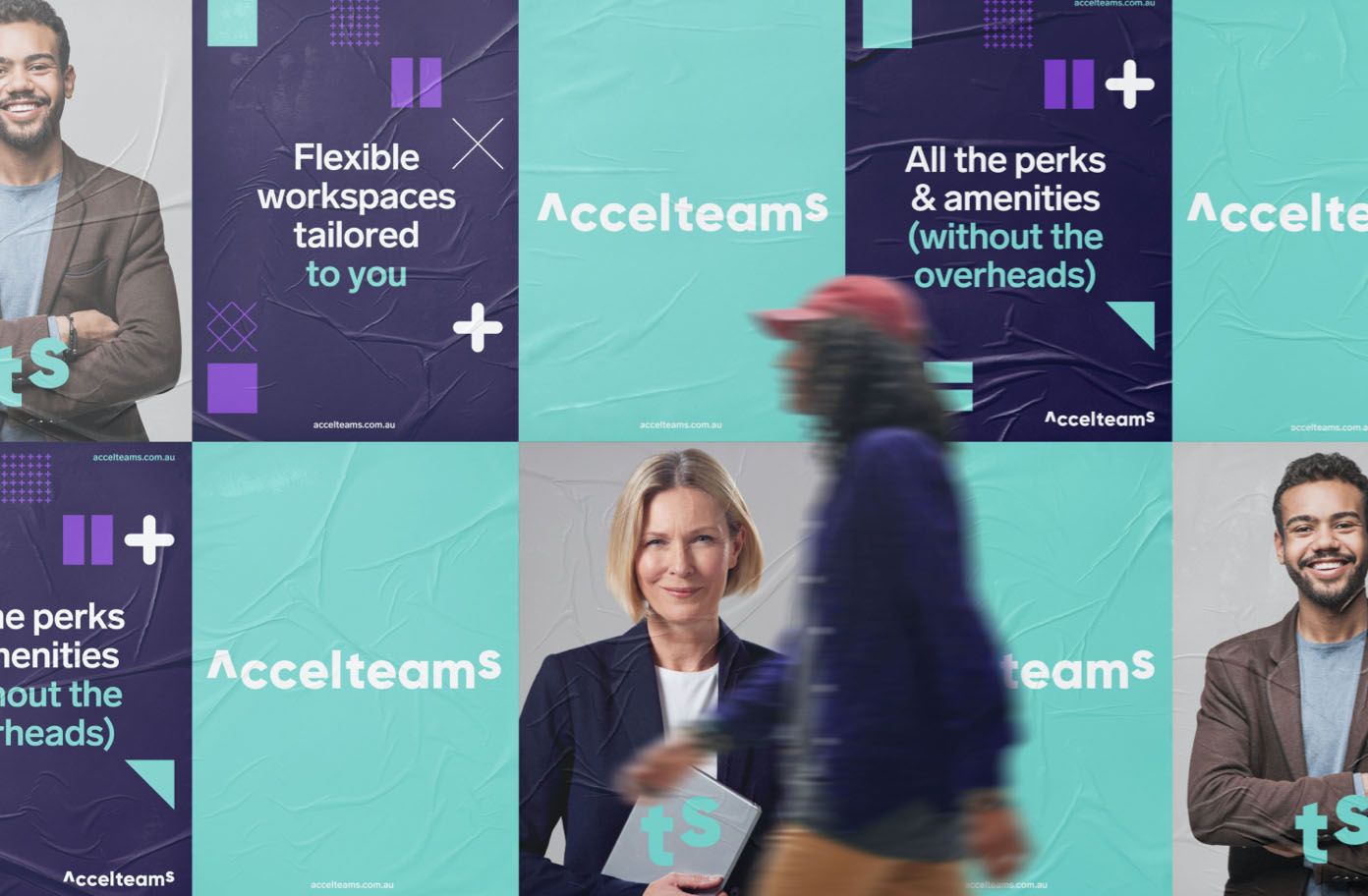 Brand design
The Accel Teams identity is inspired by the benefits of collaboration – but it's equally inspired by the people that share the space.

The brand design features a modern, minimalist logo with a distinctive system of abstract shapes, inspired by the multifunctional layout of Accel Teams' coworking space. At first glance the logo resembles something bigger; it draws on the idea of the multiplier through its use of the exponent.

The brand is designed to work across all touchpoints, online and offline, including a website, email marketing, stationary and wearable merchandise available to all Teams community members to help establish a sense of belonging.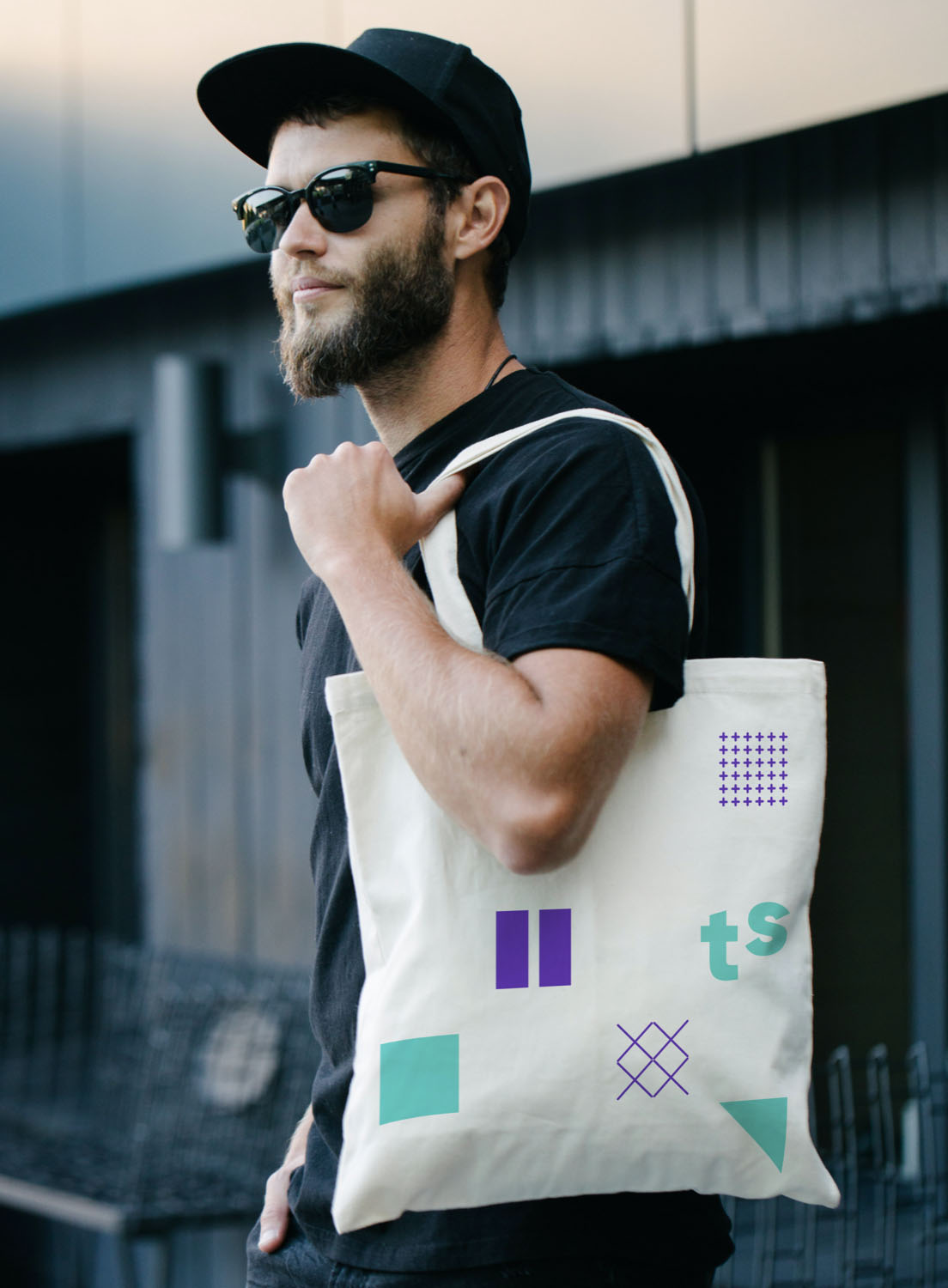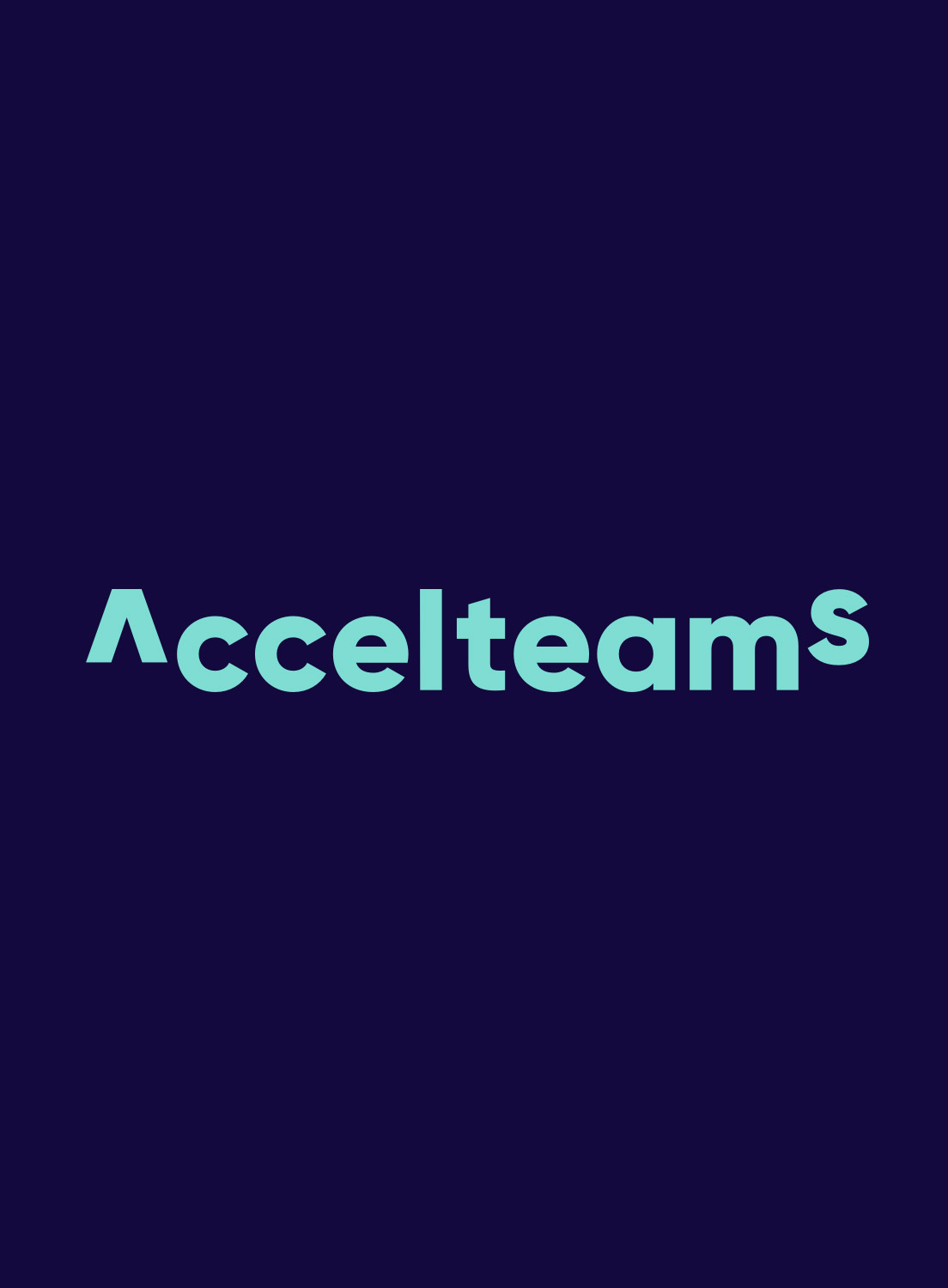 Accel Teams is an exciting place for business, and a think-tank for innovation. The brand design is modern and connects with our kind of community.
Aaron Dormer, Director – Accel Teams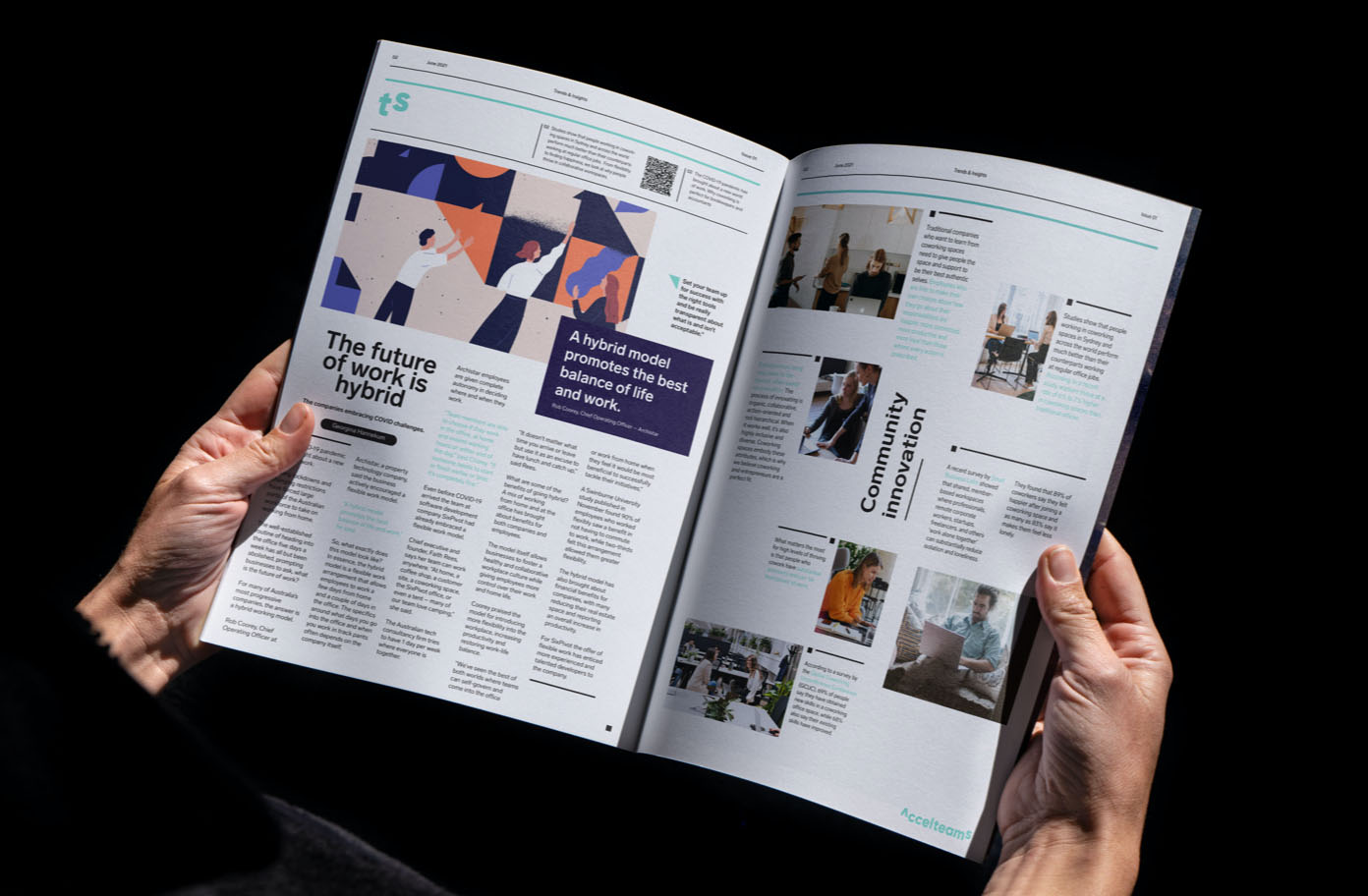 A content driven approach
Shifting the perspective of coworking – especially in some industries – required a content-focused approach.
To get the word out, we used content marketing to take a deep dive into the data on coworking and amplify the opinions of industry.