Identity design for an ambitious agent of change – Better Known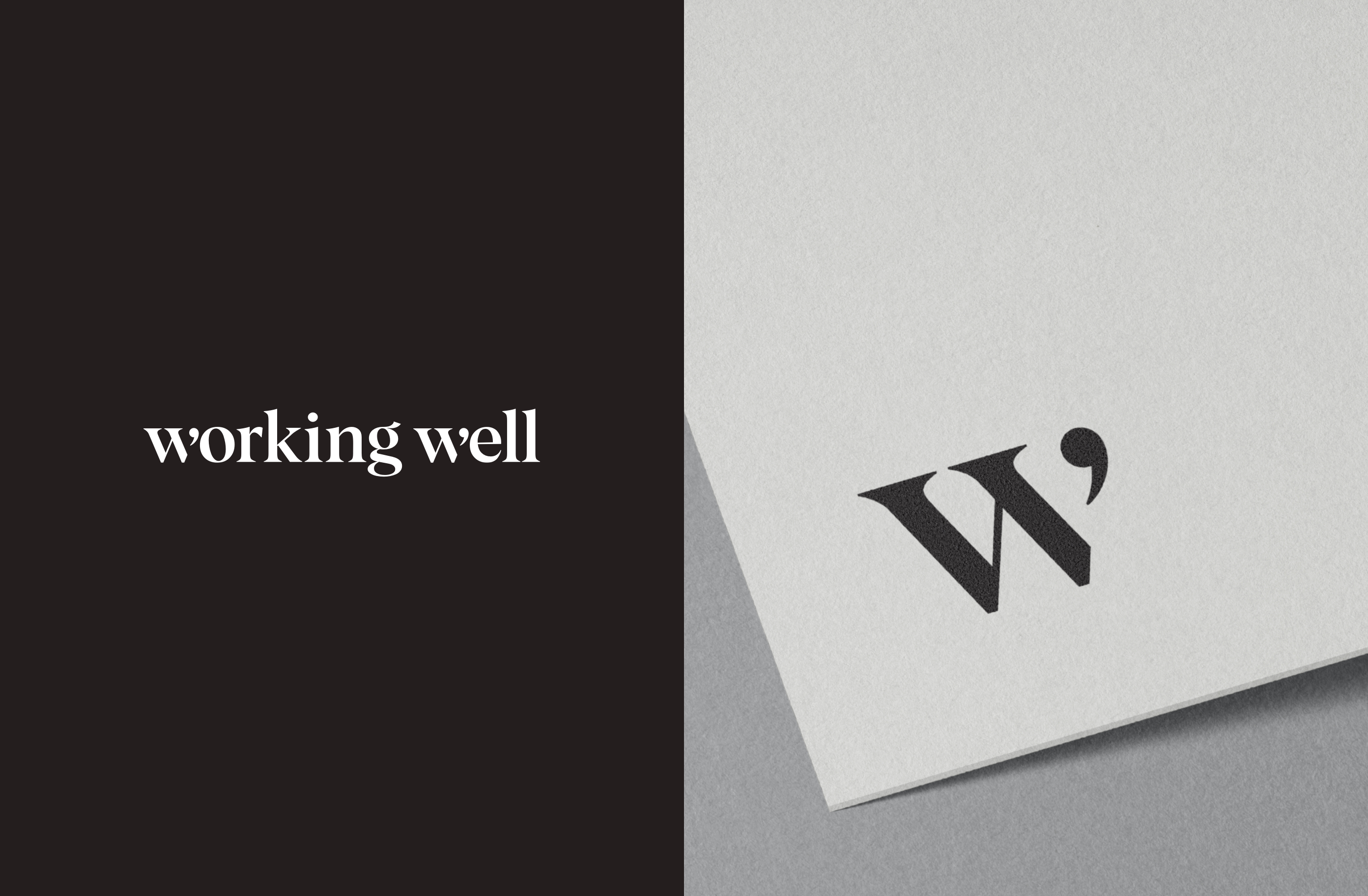 New thinking
Working Well helps people navigate new perspectives on change, to discover what's working, create and implement changes, and consider what's next. The process of change is complex and multifaceted. That's what makes it interesting – but it also makes for a complicated brand message. Our task was to create clarity around their story and visual expression.

By positioning the brand as more people-focused, we were encouraged to create a look and feel that was true to its social nature and personified the organisation's sense of warmth and welcome.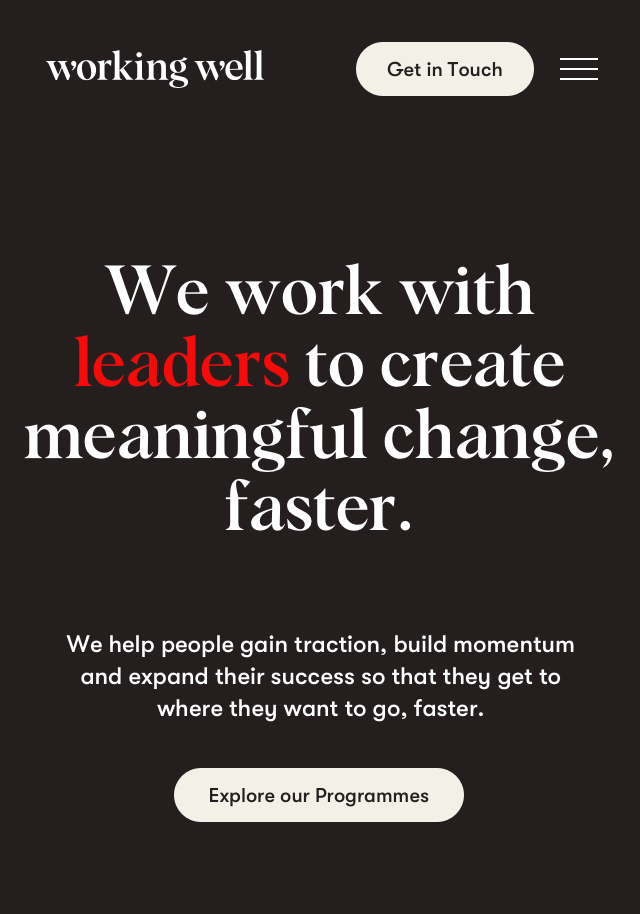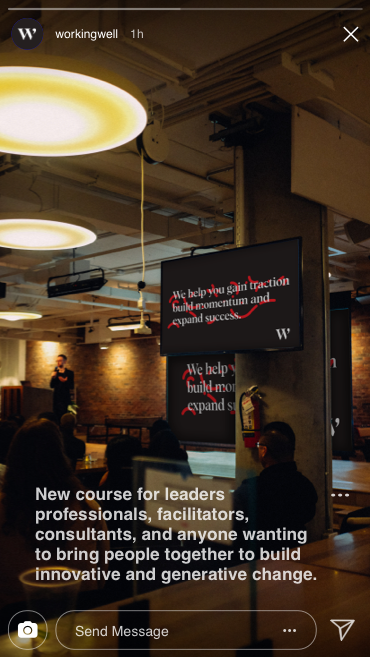 Better Known took the time to understand our business and distill our brand story to be more meaningful for customers. Putting the conversation at the heart of our logo is key to showcasing our people-centric approach. It was a brilliant solution which we loved instantly.
Jason Pascoe, Director – Working Well International
Defining the journey of change
While many of its competitors were talking about their what, we realised Working Well had an opportunity to talk about their why. The company had a very deep sense of purpose: to make real and lasting change, at speed, through their innovative yet distinctly human approach.

Through this insight, the brand idea 'Meaningful change, faster' crystallised their reason for being. With renewed focus on change and people, the logo and brandmark conveyed the importance of conversation for change' and – by extension – the importance of communication in the change journey.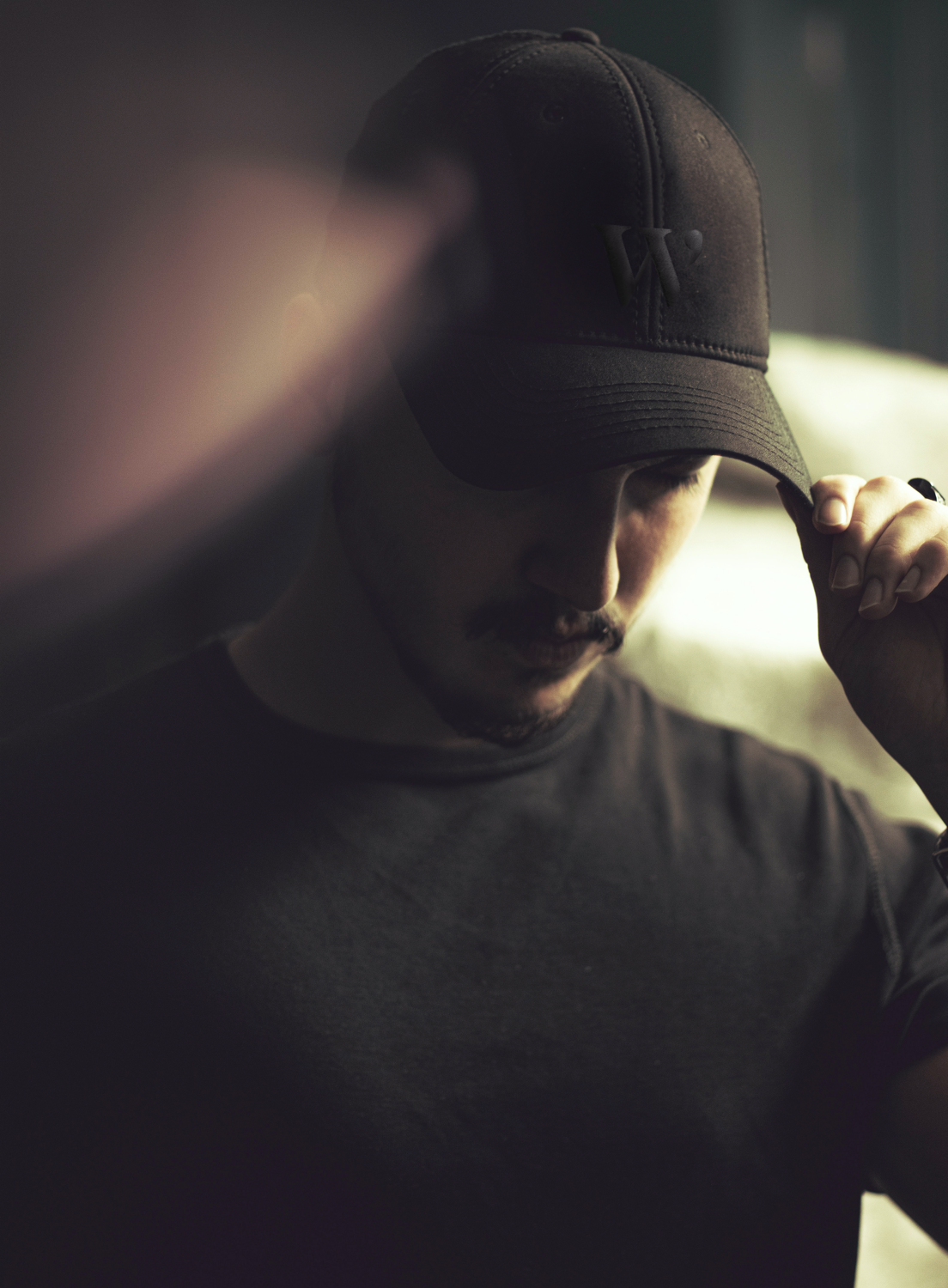 Brand identity design
Designed for impact, the brand uses bright red to represent the leadership journey, paired with a palette of neutral colours to symbolise the coach – a supportive mentor working in the background. Dynamic illustrated patterns are integrated with bold typography and human imagery to represent the twists and turns of the change journey.

We created a brand toolkit for Working Well to implement across all their print and digital platforms. This toolkit included a set of logo guidelines, a colour palette, and a suite of graphic elements and brand assets.

Working Well's website was designed with MVP in mind. The clean, responsive UI design embraces the brand design whole heartedly. To grow with ease as the business continues to evolve, the website was integrated with Working Well's CRM.