Words by Georgina Hannekum | Images by The University of Newcastle
Better Known joins startups at I2N
The I2N fuels the success of innovators and entrepreneurs by connecting them to community, customers, coaching and capital. We're thrilled to be part of it.
On our first tour through the new I2N Integrated Innovation Network Hub in Honeysuckle, we were shown a few of the building's features: the beautifully designed meeting rooms; the Makerspace where makers, engineers, programmers, creatives and avid tinkerers collaborate; and the Incubator space where startups and scaleups innovate.
The new free-standing building, a showpiece of mass timber, also seemed unsure of what to show off, with walls of glass opening up to Newcastle's big blue sky and shimmering harbour.
And from that moment we wanted to be part of it, so we moved in.
The new building, with its huge floor-to-ceiling views, seemed the perfect place for us to work and play and connect with other startups and scaleups.
What makes I2N so exciting is the innovation happening in the building. From harnessing a defuser to double the energy production of standard wind turbines, to revolutionising urban farming, I2N businesses are solving real-world problems in the most exciting of ways.
It's no secret that Newcastle is going through a transition, particularly when it comes to business and industry. New sectors that leverage technological advances are emerging alongside traditional sectors such as energy and advanced manufacturing.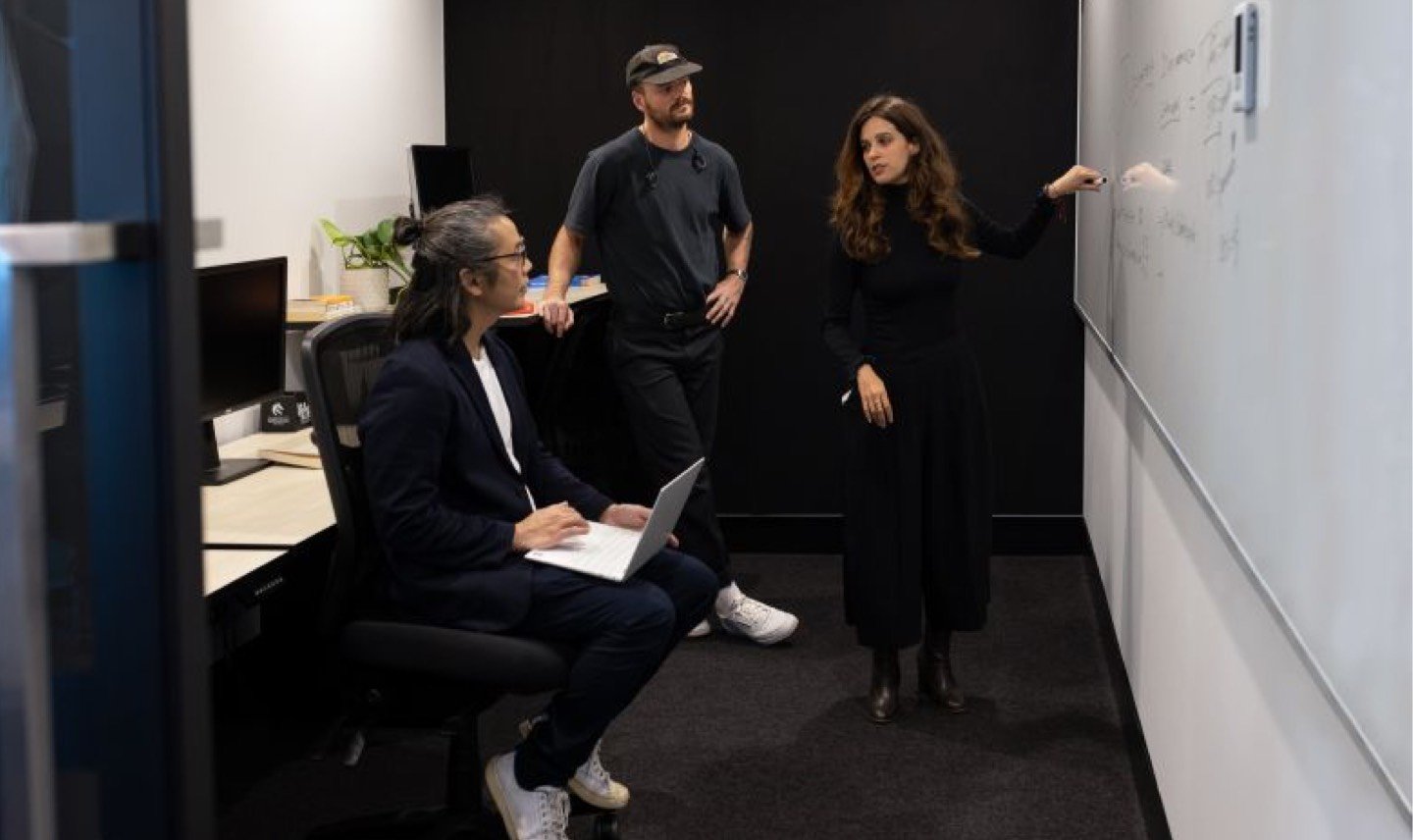 One such example is CloudSense. They build CPQ software (CPQ is a term used in the business-to-business industry and it stands for Configure, Price, Quote) which allows sellers to quote complex and configurable products. Their main application is called Configurator which is built on top of Salesforce and adds extra value to the SalesForce platform. Used by brands such as Spotify and NewsCorp, it delivers more accurate pricing and provides a single, integrated product and platform for cross-channel sales on Salesforce.
Companies such as CloudSense choose I2N for their engineering office, partially because they wanted to establish a relationship with the University of Newcastle to access graduate developer talent but also to better access local talent and change the makeup of industries within the region in the process.
The I2N also supports startups through the Female Founders Program to support innovative local enterprises to accelerate the commercialisation of ideas, incubate for scale and grow to export. It is unique in its focus on supporting female-led businesses.
Lisa Winn, former Marketing Director for Coca-Cola South Pacific, calls Newcastle "an incredible location for start-ups, there's a really healthy ecosystem and a great university with powerful research capabilities".
Over her fifteen-year career, she oversaw the R&D of countless products, spending time leading Coca-Cola's start-up incubator, where she attempted to solve a problem for her industry – the absence of a simple, non-intrusive way to measure hydration.
Lisa has found the solution in her Startup Ihydrate, a simple, cost-effective, saliva-based hydration test that replaces intrusive blood or urine testing. The solution monitors dehydration using micro fluidic paper to measure the hydration properties of saliva. It's non-intrusive, portable, low cost and simple, with real-time results provided via smartphone app to sports coaches, carers and OH&S teams.
The I2N's location, in the centre of Newcastle, makes it easy for people to access. And being so welcoming, it feels like a playground… all the things that Newcastle has been missing. The inside spaces are as important as the outside spaces where steel containers create outdoor rooms.
It's a place where as a visitor or startup you'll be inspired...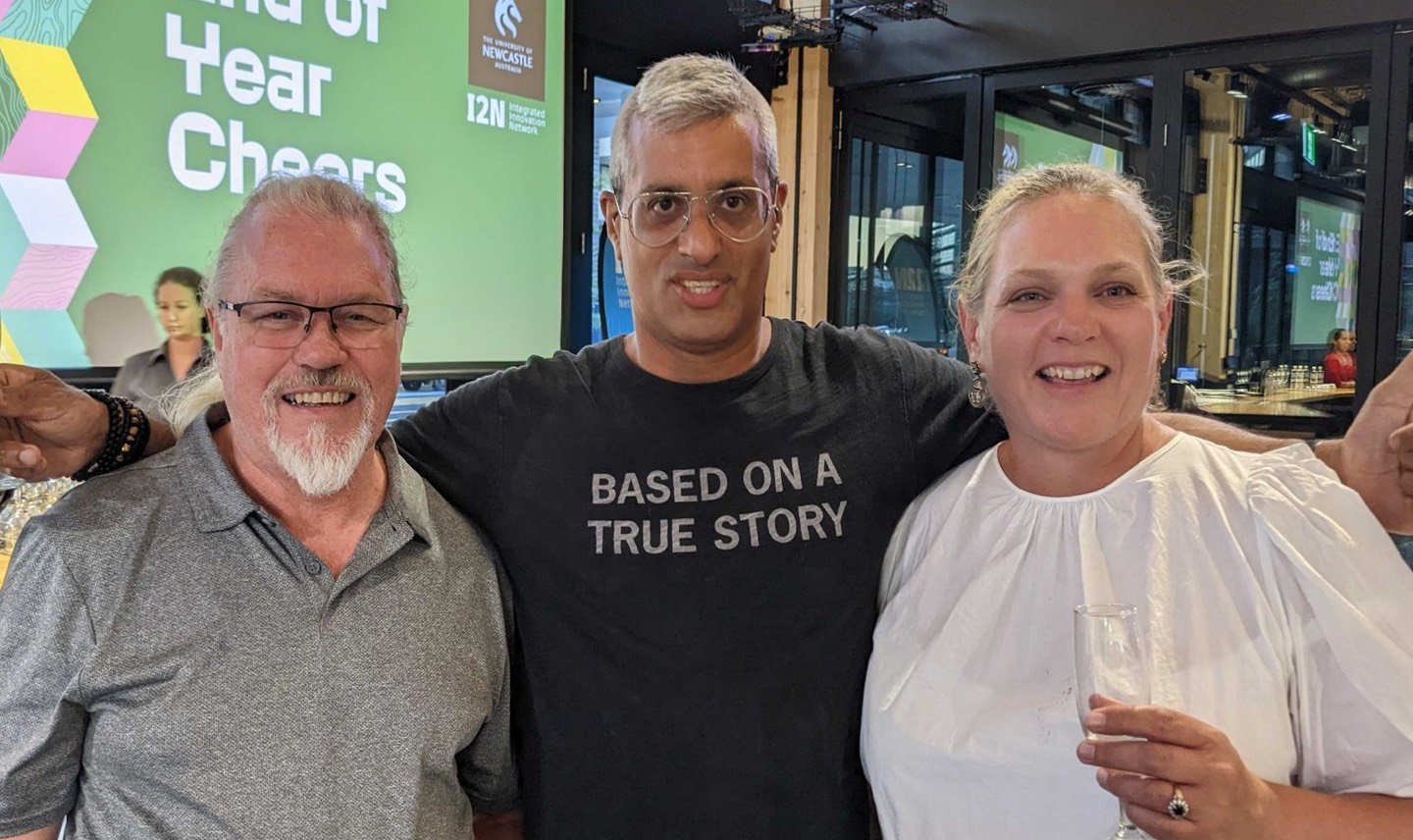 From left, Peter Tippett Co-founded of Vault3 and KULA, Ranjit Sidhu Founder of CODA and Georgina Hannekum Co-Founder of Better Known.

Visit us at I2N located at 16 Honeysuckle Dr, Newcastle NSW 2300.